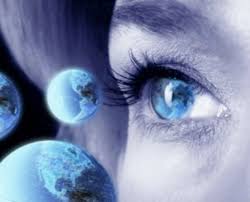 Past Life Workshop
A Past Life workshop is an opportunity to experience a transformation to change and grow. Participants are guided in transporting their awareness beyond time and space to access soul memories and spiritual guidance.
If You Attend – 
Imagine having a new awareness, new insight into your own mind and behavior.  Gain an understanding in how you relate to others, Gain mastery over your thoughts with a new confidence in your abilities.  Discovering a life lesson your soul created.
WHAT YOU WILL EXPERIENCE-
Experience and utilize all stages of trance from relaxation to deep theta brain wave
Communication between the conscious and unconscious
Total conscious recall of what you experienced during the session
Understanding of how your past lives affect your current situation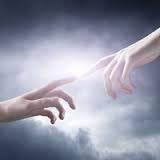 WHO PAST LIFE THERAPY WORKSHOP IS FOR-
People who want to transform their toxic lifestyle or habits
Clear emotional stress or chronic physical issues
Understand difficult relationships
Want to connect with their spiritual guide to receive guidance and direction
People who are curious to possible causes of the blocks in their growth to sustainable happiness
It is for people who have never experienced Regression Therapy and it is for those who have experience but want more answers.
Curious to discover the life lessons your soul created.
 What is possible for You
Communicate with your spirit guide and higher self
Enhance your intuitive psychic abilities
Improve self esteem and confidence
Get motivated to achieve more
Relieve Physical pain

A Story of a Spiritual Regression

One story was with a woman who saw herself as an elderly Japanese man living in the 19th century.  Through the story that unfolded for her during the session she was left with a transformation of the way she saw herself.  Instead of someone who struggled with depression in her current life, she gained an understanding that depression was something she had taken on in her present lifetime that was not a part of her soul self.  Her depression was like a coat she had chosen to wear in order to learn a lesson.  She gained an understanding, knowing that the coat can be removed and the coat is not her because she could remove it or let it go.  Her soul chose to experience sadness to experience what if felt like, but she got an understanding she did not need to identify with the sadness.

DATE:  Monday June 12, 2017

TIME:  7:30pm – 9:30pm

LOCATION: Roots and Wings, Natick, MA

FEE: $43

TO REGISTER – CALL 508-875-1705 or  Email- RHealingCenter@gmail.com or Fill in form below

TO RESERVE YOUR SPOT
---

'Circling'  Event
'Circling' is a new spiritual practice, transformational modality and way of relating that is so powerful it is spreading all over the world.   It is a dynamic group process that can be easy and fun for people at all levels of experience.
'Circling' is an organic in the moment interpersonal process that is part art form, part meditation and group conversation.  It is organic, non-analytical effective and FUN.  The practice of circling results in a more inclusive connection based integrated world, where there is no room for fear based dualistic formation.
The Purpose of 'Circling'-
Circling leads to feeling more connected, self aware and empowered. It uncovers our relational blind -spots, those patterns that leave us feeling misunderstood, alone or pushing away the people we love. Circling is a Relational Meditation for evolving consciousness.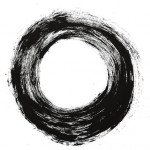 Circling fosters….
    •    Self-awareness: mastery over your own experience
         •    Intimacy: the ability to create connection, even while in conflict.
              •    Expression: how to bring your desire to the table and have impact
                 •    Leadership: the capacity to lead from a place of wholeness
                   •    Empowerment: learning how to get what you want from life
                     •    Understanding: how to work with groups, the power of context, and how to welcome everything
It is an art form of deep connection that will transform all your relationships.
For one night only! 
We are very blessed to have one of the USA's premier trainers and facilitators Mark Boughton, come to us from Austin, Texas, for one night only!  Thursday February 23, 2017

When I first met Mark, I immediately felt comfortable in his presence, he is warm, open and grounded while being a master at working with energy. As an empathic life coach, traveler, RMT, meditator, Circler, and workshop facilitator, his greatest passion in life is to support others in recognizing and actualizing their potential through his work as a life coach and workshop facilitator.
Discover the magic of 'Circling'  and transform yourself
Date:  Thursday February 23, 2017
Where:  Common Street Spiritual Center, Natick MA  http://www.commonstreet.org
Time:  6:30pm – 9:30pm
Fee: $20     At door- $25          Limited Space Available
---
---
CRYSTAL BOWL SOUND HEALING with GUIDED MEDITATION & Energy Attunement
Three part healing with Guided Meditation, Sound Healing and Energy Attunement Session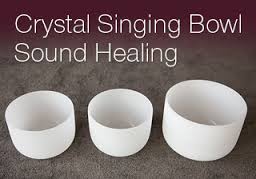 In this unique 60 minute class Lynda combines the power of guided meditation, sound healing and energy attunement in one session.
This class assists people in letting go of their stress and tension to quiet their inner chatter for healing on the mental, emotional and spiritual levels.  It is designed for people who want to silence their minds so they can listen to the messages of their angels and spirit guides.  The session clears the lower thoughtform attachments and negative energies so people will feel lighter and more enthusiatic.
Guided Meditation, Crystal Bowl Sound Healing and Energy Attunement.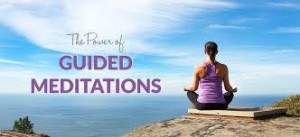 The guided meditation facilitates relaxation and quieting the mind while the sound of the crystal bowls and binaural enetrainment music in the background raises consciousness by altering the brainwaves to theta.  Theta brainwaves are known to rejuvenate the body, revitalize the brain and help the immune system.  The Energy Attunement helps shift the energy patterns that create: back problems, anxiety, constipation, fatique, headaches, indegestion, insomnia, and depression to name a few.
What the 3 part healing session looks like –
The group will lie on their yoga mats or blankets and set intensions for what they would like. The guided meditation will begin with progressive relaxation allowing everyone to be present, let go of stress and start quieting their inner chatter.  After a few minutes of the progressive relaxation the crystal bowls will be added as the meditation is continued. The last 10 minutes or so will be channeled energy attunement.
Location: Aquarius Sanctuary, 288 Littleton Rd, Westford, MA
Date: September 22, 2016
Time 7pm- 8pm
Fee – $20
To  Register: Email: RHealingCenter@gmail.com or Call: 508-875-1705
---
REMOTE GROUP ENERGY HEALING

 What it is
Remote Energy Healing is when a healing practitioner directs the transmission of multidimensional healing energies to an individual or group.  It does not matter if the  group is in the next room or in another continent as it is based on the premise that energy is not limited by space or time.
How it works-
Remote Group Energy Healing is much like Reiki in clearing and healing the body. However Lynda channels a higher vibration for the balancing of the body, mind, and spirit.  The multidimensional healing process clears a persons key energy systems including chakras and meridians.  This clearing restores the bodies original blueprint allowing divine energies to clear unconscious programmed negative beliefs and thoughts.  This renewal allows us to uncover and activate our heart center to discover our natural gifts, talents and purpose.  Activating our heart center is the key in transforming our lives from the inside out.
With out clearing the unconscious embedded negative energies within our etheric field we are destined to repeat unhealthy patterns that sabotage and limit the expression of our true selves.  Studies with Kirlian photography have shown that over 90% of all physical illnesses are caused by lower frequency or negative energies trapped within the etheric field.
What to Expect-

Participants will get comfortable in their own home with all distractions ie people or animal interruptions, cell phones, TV's and timers off.  Each session is different as the energy and healing is channeled to the specific needs of the individuals present.   Everyone is a unique energetic being at different levels in personal growth, and as such will receive exactly what is needed for their healing.  The Remote Energy Healing will be done via computer beginning with a short guided meditation to help you receive the frequencies, followed by the energy transmission.  It is recommended participants share their experiences to anchor in the frequencies by posting their experiences in the comments on the blog of this website.  By anchoring in the experience you activate the law of attraction and get more miracles!
Benefits of Remote Energy Healing 
~  Inner stillness & quiet                                          ~ Peacefulness
~  Better perspective on worries and concerns             ~ Clarity of thought
~  Feel lighter                                                        ~ More Energy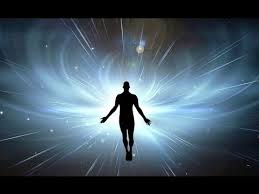 To Register:  Email Lynda at RHealingCenter@gmail.com
Dates: April 4 & 25th 2016
Fee: First session free, monthly fee $30
Time: 8pm – 8:40pm
Location: In your home
---
Activating Your
Confident Chakras
Class & Healing Session Webinar
Wednesday September 30, 2015
Webinar: 8pm 
This is a unique dynamic class & healing session to learn how you can transform your anger, worry, sadness, anxiety or guilt into confidence, compassion and well being.  This transformation is accomplished through human kind's most important primary and powerful energy system-chakras.  It is the energy system that feeds the other invisible energy systems: meridians, aura, and radiant circuits.  Chakras emits electromagnetic energy and light and is the key to our well being- body, mind and spirit.  Chakra is sanskrit for wheel or vortex.  The study of chakras has been going on for thousands of years allowing transformational healing to those who understand the secrets of the chakra and kundalini system.
This dynamic chakra class is for people who have an understanding of the Chakra system and those who are just learning.
The class will Cover:
What chakras are
Anatomy of the 7 different chakra layers
How chakras work
How other energy systems interact with chakras
The physical and emotional symptoms of excessive and blocked energy
The different ways you can heal and balance your chakras
The ways we block our chakras
You will receive a guided meditation to balance and heal 7 major chakras
Learning the different chakra healing modalities will save you years of trial and error searching for the one that will benefit you the most.
Learn the physical and mental attributes of your 7 major chakras.  Discover which chakras may be getting drained and how to re-energize and uplift yourself.  Receive a powerful guided meditation to remove any energetic cords draining your chakras and attune all 7 of your chakras to a higher level.
Webinar 8pm  to register call Lynda: 508-875-1705     or Email: RHealingCenter@gmail.com
After you register for the Activating Your Confident & Content Chakras Class & Healing Session by email or phone, you will receive a link to join the conference on the scheduled date.   The handout will then be emailed to you.
_________________________
Oracle CardWorkshop
Saturday  June 20, 2015
If you have ever been curious about the different types of Oracle cards, or want to check out various types of oracle cards come join like minded people.
Lynda Thayer LMT, CPC CHt intuitive, healer and coach has been giving oracle card readings for over 10 years.  Her readings allow people to experience the spiritual perspective of what our angels and spirit guides are trying to give us. Everyone can tune in to their intuitive nature and connect with the spiritual realms.  This workshop will give you the tools to start connecting and reading for yourself, friends and loved ones. Learning to use oracle cards becomes easier as you gain confidence by practicing. Using Oracle cards can help to break a cycle of negative thinking and feeling and provide a space where you can be open

to the solutions as opposed to focusing on the what if's of the problem.
TESTIMONIAL-
Excellent experience Lynda is wonderful, warm and friendly, take a leap of faith and try this, it was amazing and changed my life      Jaclyn Hassell
In this half day workshop you will:
See over 18 different types of oracle cards: Angel cards, Native American, Ascension, spirit Cards, Archangel, Fairie Cards
Discover your intuitive strength – clairaudient, clairvoyant, claircognizance, clairsentient.
How to call in your angel and spirit guides to empower your reading
Learn how to give yourself, loved ones or friends a reading
Learn different types of Oracle spreads
Experience oracle card interpretations and readings
Learn how to use oracle cards as a tool to connect to the spiritual realm
Experience powerful guided meditations & Crystal bowl healing
When:  Saturday June 20, 2015

Time: 11:30am – 3:30pm
Where: Roots & Wings, Natick, MA www.rootsandwingshealingarts.com/
Fee: $75
To Register:  Email: RHealingCenter@gmail.com or call: 508-875-1705
______________________________