An Individual healing program

A transformational process in letting go of unwanted thoughts, feelings and habits. 
Do you suffer from:
Lack of confidence or low self-esteem (unable to promote your business or attract the ideal fulfilling relationships.)
Stress or anxiety
Stuck in destructive personal relationship or work environment
Bad habits – nail biting, procrastination, heavy drinking, over eating.
The solution is you, to shift your low frequency energetic pattern by letting go.
We are not taught how to let go or release unproductive, sabotaging thoughts, feelings and habits.  Although, we do, get caught in the pitfalls of: pushing down unwanted thoughts or feelings, distracting ourselves, rationalizing, and blaming others. All of which is a temporary solution.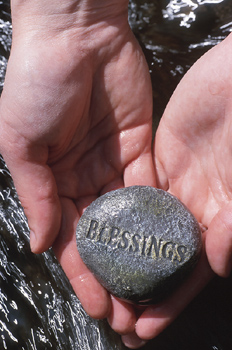 Igniting Grace Within – A 4 step process
Awareness
Allowing
Acceptance
Asking
Uses Proven Healing Processes
Massage
Hypnosis 
Intuitive Empowerment Coaching
Experience and practice the art and science of letting go through the Igniting Grace Within program.  Release the pain of the past and what is holding you back from living a fulfilling life. Pain is inevitable suffering is optional.  Whenever there is a charge or a button getting pushed, "letting go" is needed.
Igniting Grace Within is a combination of powerful healing techniques from influential speakers and healers: Wayne Dyer, Esther and Gerry Hicks (Abraham Teachings), Sedona Method, Quantum Jumping, Course in Miracles, along with International Coaching Federation accredited exercises.
How it Works-
Massage – Let go of stress, worry and anxiety through a deeply relaxing hot stone massage session.
Hypnosis – Accessing Your Unlimited Successful You.  A powerful guided visualization process which takes you on a journey to access your innate relaxed higher awareness. See the source of what is blocking you or holding you back. Regain your natural ability to let go and accept high powered feelings of optimism, joy and well- being. See yourself being successful in whatever you desire.
Intuitive Empowerment Coaching – Establish Successful Perspective and Strategy  The next step after accessing your high powered feelings, is to gain the perspective of seeing and feeling the opportunities and possibilities. Create strategies to maintain a positive focus and supportive inner dialogue. Produce the action steps necessary to achieve your successful goal.
Accountability – Maintaining your perspective and strategy through accountability.
Value- Igniting Grace Within –  is 5 sessions, the first session clarifies your goals and what is blocking you through Lynda's powerful intuition and coaching.  Lynda's intuitive ability lasers in on the source of the block or solution.  The following four sessions are designed to meet your individual expectations and requirements using Massage, or Hypnosis or Intuitive Coaching or a combination.  Act today to experience Lynda's powerful laser intuition to eliminate your pain.
Fee-  $579- 5 sessions Igniting Grace Within Program
To Register:
Call: Lynda 508-875-1705 or email: RHealingCenter@gmail.com.  With $100 deposit. Credit cards or pay pal accepted.