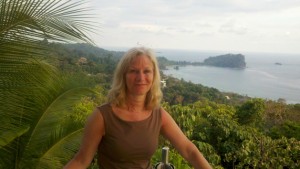 About Lynda
After receiving her BA in Psychology, she became dedicated to holistic healing. As an Intuitive Empowerment Coach and holistic healer for over 18 years, Lynda has worked with the various energy systems in the body, mind and spirit. Receiving her Massage Therapist certification from NH Institute of Holistic Arts, http://www.nhita.com/contact.html she is also a certified Hypnotherapist, Reiki Master, Energy Medicine practitioner as well as Reconnective Healing practitioner. She received her CPC, Certified Professional Coach and ELI-MP Energy Leadership Index Master Practitioner from IPEC, http://www.ipeccoaching.com accredited by ICF (International Coaching Federation).
Her rigorous training allows her to integrate her skills with her intuition and natural healing abilities. In her Coaching she utilizes proven techniques such as Breakthrough Laser Coaching, Three Step Process, and Gremlin Strategies, to facilitate clients living a life at a much higher level. Lynda is able to draw from years of training and study with influential leaders including: Abraham-The Law of Attraction, Wayne Dyer, Cheryl Richardson, The Course in Miracles and Eckhart Tolle.
Through her intuitive gifts and healing skills Lynda is dedicated to transforming people's lives. She facilitates people's healing to discover and allow their inner light to shine, so they may experience their full potential. She is able to shift people from feeling dissatisfied with what they do not want (but continually create) to creating a life that is in alignment with the core self.
Let her inspire and guide you, to create opportunity, abundance and power. You will be able to re-pattern limiting beliefs, so you can create the life of your dreams. One step at a time.
A master healer facilitating your healing through spiritual guidance, coaching and counseling. She will guide you to discover your true essence, your true self, the divine within for your health and well being.
Benefits working with Lynda
Find inner power
Create sustainable joy and abundance
Manifest life imagined into reality
Discover authentic self
Greater self acceptance
More fulfilling and rewarding relationships
Gain tools and strategies to tap into unlimited potential
More confidence
Release old perceptions and beliefs blocking you from expressing your true essence.
Discover the lessons the universe is presenting to you through your physical, emotional or mental pain